Article published the 20 Nov. 2023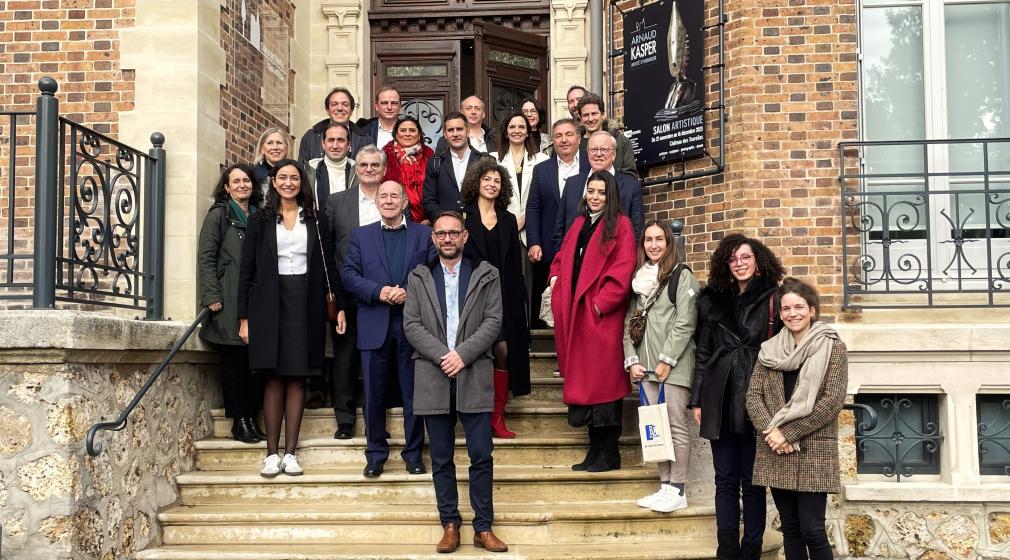 Leaders' lunch – North Loop of the Seine
💼🗣We gathered with the cosmetic companies of the BOUCLE NORD DE SEINE region for a leaders' lunch this Friday, November 17, 2023 at the Château des Tourelles in Bois-Colombes. A morning full of discussions to identify issues, hear the needs of professionals in the cosmetics sector and share our experiences.
The event then continued in the bright Bloom Café housed in the castle gardens.🌳

We thank Yves Révillon , Mayor of Bois-Colombes and President of the EPT Boucle Nord de Seine as well as Eric Isabey, Deputy Mayor, Georges Mothron, Mayor of Argenteuil and Vice-President of the EPT Boucle Nord de Seine and Camille Gicquel , Vice-President of the EPT Boucle Nord de Seine for welcoming us with the company representatives:
💠 Alexis Wolkowinski, YON-KA PARIS MULTALER LABORATORIES
💠 David Brocheriou, ORESCIENCE LABORATORY
💠 Guillaume Sarrazin, COSMETICS SICAF
💠 Charlotte MARION, CHARLOTTE MARION CVM
💠 Martine Uzan, GIVAUDAN
💠 Clément Duteil, ORGANIC RESEARCH
💠 Stéphanie Cohen , Ô DE FLEURS
💠 Jean-Baptiste Roux, PERFUME JUICE
💠 Audrey Ducardonnet, ROSE PIRATE
💠 Gabriel Aiach, EVOLUDERM
💠 Elodie Germanovitch, PROPHETI.E

A territory supported by the Domain of Territorial Strategic Excellence of olfaction and whose OLFACTION & PERSPECTIVES congress will be held on March 21, 2024 at the Gennevilliers theater!